Video Production Services of Iowa can duplicate to or from any of the following formats: S-VHS, Mini-DV, DVD, Betamax, 3/4", 8mm, Digital 8mm, Betacam, VHS and USB drives.

Unlike many duplication facilities, VPS individually checks each copy, regardless of quantity, to make certain your duplication is the best quality possible.

For more information on video duplication, pricing or packaging options, call us at (319) 385-2041.

In addition to video and DVD duplication, Video Production Services also provides CD duplication and transfer of phonograph or cassette recordings to CD. Please give us a call at (319) 385-2041 or Email us at vpsia@aol.com for pricing and further information.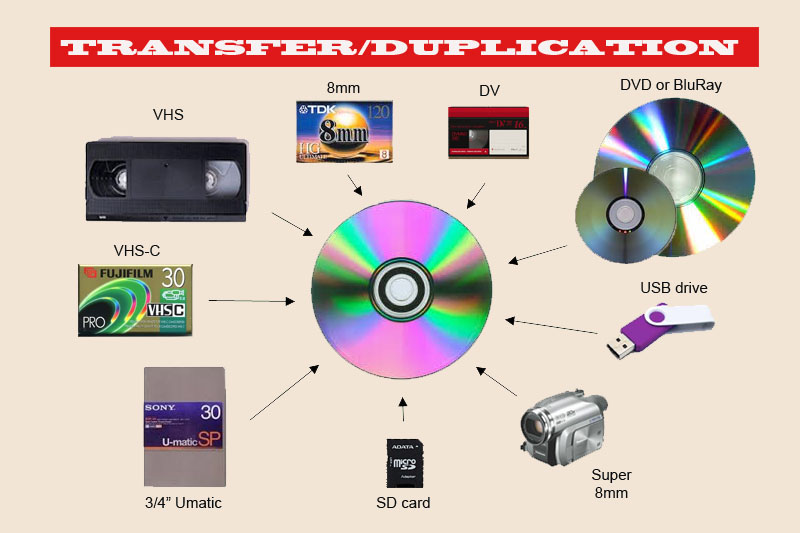 Audio & Video Transfer or duplication services
Prices include paper sleeve and black and white labels. ShrinkWrap, color labels and distinctive cases are available at extra charge.
---
---